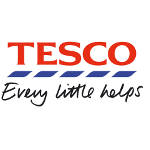 It happened in August but was revealed last week only: Tesco had to remove hundreds of Garlic Bread packs from its shelves, due to an incorrect actual weight.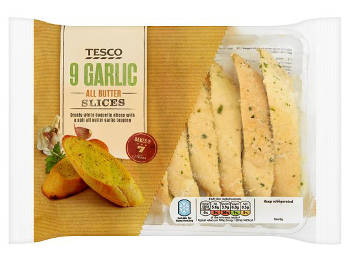 It was just a routine inspection. During their visit in Aberdeenshire in August, Trading Standards officers randomly checked products in two Tesco stores in Huntly and Inverurie. The brand's Garlic Bread was among the inspected items and as it turned out, the actual weight was below the 290g indicated on the packaging. 39 packs were found underweight, sometimes lighter by 21% with 229.8g instead of 290g.
Tesco had no choice but to withdraw immediately as much as 70,000 packs of Garlic Bread, which represents £93,000. Tesco's Garlic Bread producer, Bakkavör Foods, stated about the incident: "We confirm that a bakery product made on behalf of a customer has been recalled due to an error with product weight. Bakkavör takes such incidents seriously and sincerely apologises for this error. We have put in place a number of measures to prevent a similar incident arising in the future. We wish to reassure customers and consumers of our continued commitment to compliance and the highest standards of production."
Tesco said that they "take great care to deliver clear information for our customers so they can make informed decisions on the products they buy and to ensure that customers receive the stated quantity of product. We are disappointed that errors occurred with a very small number of products and we have worked with our supplier to ensure there is no repeat of the issue." Tesco's Garlic Bread has since been brought back.
*Photo: Tesco
Do you like this post ? SHARE IT :