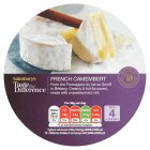 The risk of illness may be low but Asda, Sainsbury's and The Co-op had no other choice than to recall a batch of French Camembert.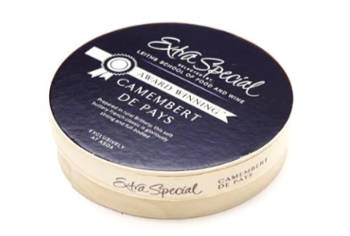 Routine testing have proved useful once again since they exposed a "very low level of listeria in a small number of packs of product" explained Sainsbury's in a customer notice, stating that "These levels are not presently unsafe but they can increase during the shelf life of the product". As a safety measure to reduce the risk of food poisoning, the supermarket chain recalled three Camemberts (Sainsbury's Taste the Difference French Camembert Cheese 250g, Sainsbury's Taste the Difference Baking Camembert Cheese 250g and Sainsbury's Camembert Pays 250g) with a Use by up to and including 6th Mach 2016.
The Camembert is produced by a French company, Fromagerie du Val de Scorff, which supplies several supermarkets. Asda and The Co-op are among them and had to recall their Camembert too, respectively labelled Extra Special Camembert de Pays 250g (Used by dates 14th, 21st and 28th February 2016) and Truly Irresistible Camembert (all packs).
All customers are invited to bring back the products to their nearest store where they will receive a full refund.
Photo: Asda
Do you like this post ? SHARE IT :