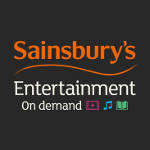 Sainsbury's Entertainment On Demand just relaunched its music platform last week with a new design, mobile optimisation and Nectar points.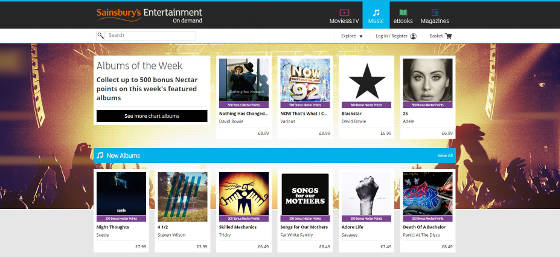 Sainsbury's Entertainment On Demand has been working on all its On Demand offers last year. The eBook store was re-designed and relaunched in May 2015 and two months later, in July, the magazines site was inaugurated. It was only expected for the company to give a little makeover to the music platform. Sainsbury's music revamped site offers more than 20 million tracks and 2.5 million albums, all available for high quality MP3s download. What is new is that the platform is now optimised for mobile devices. And for the first time, customers can use their Nectar points to purchase music instantly. All you need to do is get a Sainsbury's Entertainment On Demand and a Nectar account, then link them.
Every time you buy something on the site, you'll get 1 Nectar point per full £1 spent. Within 28 days, your Nectar account will be updated and you'll be able to spent these points. For Sharon Nightingale, Head of Commercial at Sainsbury's Entertainment On Demand, "Relaunching Sainsbury's Entertainment Music is the culmination of a huge amount of work and we're excited about offering customers a one stop shop for eBooks, magazines and now music. We hope customers will be delighted with the vast amount of choice on offer in our new Music store and enjoy being able to treat themselves with their Nectar points."
Photo: Sainsbury's Entertainment
Do you like this post ? SHARE IT :