Mothercare is close to unveil the first children clothing collection designed by high-class fashion creator Julien Macdonald.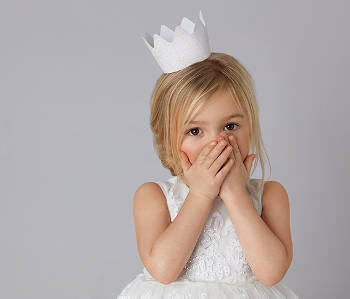 Julien Macdonald's dresses are usually all over the red carpet, but they soon might enter your children's wardrobe. The British fashion designer has collaborated with expecting mothers and newborn apparel specialist Mothercare, to create his first clothing collection for babies and kids up to the age of two. The collection is fabulous yet totally wearable, made with carefully selected quality fabrics. It's is called Smile, because "that's the first thing people do when they look at children" says Julien Macdonald.
The Smile collection features 31 items for boys and girls. Macdonald designed comfy and practical clothes for the day, with animal prints and bright colours. It also includes a few limited edition pieces for special occasions, with lovely dresses and suits. The whole collection is really beautiful, it's cute without being too childish, and it's obviously made with an attention to details that makes the difference.
The Smile collection will be available in all Mothercare stores from April 20th. Prices are affordable, ranging from £10 up to £50.
Photo: Mothercare, Smile by Julian Macdonald
Do you like this post ? SHARE IT :