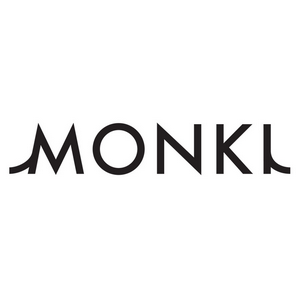 Popular Swedish fashion brand Monki is opening up a new shop in Newcastles Eldon Square.
This surely another key move in its expansion into the UK market: located right in the heart of the city centre in the popular and busy Eldon Square shopping centre, the 3,700 sq. ft store will be hard to miss for shoppers and will surely offer a tempting prospect for any fashionistas looking to burn an elegant hole in the week's wages.
Who are Monki ?
With the UK's obsession with all things Scandinavian - from TV to lifestyle trends - still going strong, Monki have tapped into that enthusiasm by offering a range of clothing they describe as having 'a design DNA mixing Scandi cool with the energy of Asian street style'. Their contemporary and on-the-ball approach to marketing includes the brand tagline 'we do fashion like a boss', playing on a popular song by hit comedy team The Lonely Island. Given Newcastle's substantial student population, their youthful appeal is bound to be a winner when the new shop opens.
Hip Newcastle
Opening their first UK store in London's Carnaby Street back in 2012, Monki have since set up shop in huge population centres such as Bristol, Manchester and Glasgow. Newcastle is a considerably smaller city but has a thriving shopping district in the city centre, with a number of big brands and retailers to choose from.
This move from Monki represents another acknowledgement that Newcastle is one of the UK's most hip and desirable cities from a shopping and fashion point of view. Furthermore, securing a spot in Newcastles Eldon Square retail area is a massive boost, as both locals and tourists will inevitably pass through this central region at some point on any visit to Newcastle. It should also be seen as a big win for Newcastle's image as a centre for fashion and retail, with the nearest Monki stores currently located over a hundred miles away in Manchester to the south and Glasgow to the north.
This move looks like a great opportunity for both Monki and Newcastle, as well as for the North-East's aspiring sharp dressers. Plus, for the shop's very first customers, the store will offer a 20% discount all day if you smile at the staff! Count us in.
Do you like this post ? SHARE IT :