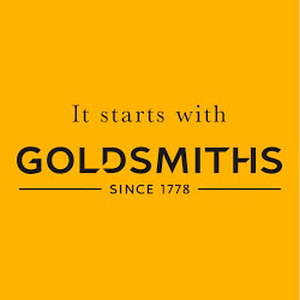 A new Goldsmiths jewelery shop has brought more glitz and glamour to the high street in Nottingham.
The £1m store is located on the corner between Victoria Street and Bridlesmith Gate and stocks luxury items such as Omega and Rolex, as well as new brands such as Swiss watch makers Tissot and Rado.
The original Goldsmiths was founded in Newcastle in 1778 and now has approximately 120 stores in the UK and Northern Ireland. The business has many accolades to it's name including being the first appointed store to stock Rolex watches, and in current times Goldsmiths has one of the largest networks for distribution of not just Rolex, but Cartier, TAG Heuer, Gucci, Omega and many other top brands. Goldsmiths is also a well-known supporter of Leicester Tigers Football Rugby Club and also has it's headquarters in this city.
New Jobs
As well as bringing some extra sparkle to Nottingham just before Christmas, the new shop has additionally created 4 new jobs and has retained some of the staff from the former branch at Clumber Street. The shop opened for business on 22 November, and manager Sarah Withers says the site is particularly good and offers a great location with a superb view. The new Goldsmiths is a step up from the previous shop with more aesthetic surroundings and improved interior.
Engagement Ring
The first customer through the door at the Nottinham branch appropriately bought an engagement ring, and the new store on Victoria Street consolidates the jewelery chain's presence in the city, as it has 2 other branches based in the intu Victoria Centre in Nottingham. The current shop takes over the site of two former retail outlets that have been merged into one and used to house Kanoo travel agents and Scribbler.
Jewellery and Diamond Specialists
The new team is complemented by two experts in jewelery and diamonds, and other vacancies exist for a sales consultant and manager. The executive director of Goldsmiths – Craig Bolton – confirmed that the store is committed to continuing to establish their reputation as the top choice for watches and luxury jewelery.
Customers have already remarked on the appealing nature of the Victoria Street shop, and it has attracted a range of passers-by as well as established clientele who are keen to check out the design and stock in the most current branch of the business.
Do you like this post ? SHARE IT :