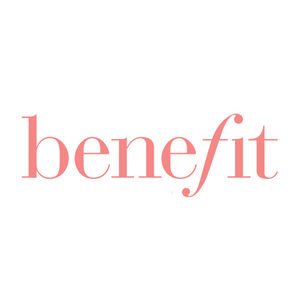 Can you remember click pens from your childhood? You know, the pens which had about 10 different colours and you had to click the tab down into place to select the colour you wanted to use.
Well, Benefit Cosmetics are now helping you to relive your childhood with their new Brow Contour Pro beauty product.
Benefit Number One for Brows
Benefit Cosmetics are the top seller when it comes to brow beauty products in the UK and the Contour Pro is likely to be another huge seller for them. This 4-in-1 pen helps to define and highlight the brow, helping you to achieve a full defined look that appears natural. The pen has 4 shades which you select from by clicking your chosen one into place, just like you used to do with the clicker pens. The 4 shades include a lighter and a deeper brow shade, an edge definer shade and an arch highlighter shade. There will be 5 different versions of the pen to help you match the brow shades to your skin tone and hair colour.
How to Use
Benefit Cosmetics claim that the Brow Contour Pro will offer easy contouring, thanks to its blendable and 24-hour stay-put formula. The beauty product company have even developed a set of instructions that go with the Contour Pro to help you achieve the best look possible. This involves users selecting the lighter shade to fill in the brows from the start to the arch and then filling with the deeper shade from the arch to the end. The definer should be placed beneath from the start to the end and above from the arch to the end. The highlighter should the be used underneath the arch and should be blended outwards.
Reviews
Reviews so far for the Brow Contour Pro beauty product from Benefit Cosmetics have been really positive with many claiming that it has helped them to finally achieve the perfect brow. Many have commented that it is super easy to select just a small amount of product to use and that the pen itself can be controlled with ease. Many also claim that the product is natural looking and that it creates hair-like strokes. The Contour Pro goes on sale on the 26th August and will be available online and at all other stockists of beauty products from Benefit Cosmetics.
Do you like this post ? SHARE IT :