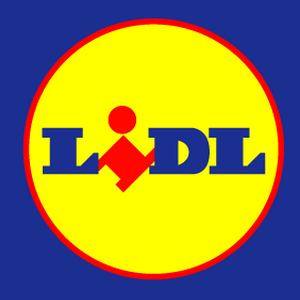 Lidl has opened a massive new supermarket in North Bristol on the site of a former bus depot. Located in Muller Street in Horfield, it will be the German discounter's 12th store within the Bristol area.
The store has been four years in the making, Lidl having originally received planning permission on a smaller neighbouring plot which they eventually decided not to pursue. The former bus depot allowed for a larger store with more car parking spots and will create 40 jobs. Lidl is already planning its 13th store in Bristol at Patchway.
What to Expect at the New Lidl Store
Lidl has become known as a value discounter, but will have serious competition at its Muller Road supermarket from other discount chains. Lidl will hope the facilities they are providing for customers will tip the balance in their favour, facilities which include an in-store bakery offering fresh produce to their customers. With over 150 parking spaces and self-scan check-out facilities, customers may well feel these extra conveniences fit their needs. They will also provide electric car charging points and bicycle parking spaces as consumers become more environmentally and sustainability aware.
A Growing Supermarket Presence
Since it first arrived in the UK in 1994, Lidl has grown to become one of the major supermarket brands. Marketing as quality products and market leading value, they now have over 700 stores across the country, a figure which looks set to continue to rise. Supplying the stores are 12 regional distribution centers. UK consumers have clearly taken to the German retailer, but it has boosted employment too, with over 20,000 people employed by Lidl. With 12 stores currently in Bristol following the opening of the Muller Road supermarket, the west country city has proved to be a valuable market for the company.
Offers Mark Opening of New Store
The new store in its current location on Muller Road was given the all clear from the local council in May 2018. Around two miles north of Bristol city center, Horfield and the surrounding communities now have a huge new Lidl to visit. The supermarket planned to mark the store's opening with product sampling on the first day, to be followed by exclusive deals and offers on certain products across the week. Customers were asked along to watch the official opening at 8am with the Mayor, Marvin Rees, also in attendance of the ribbon-cutting ceremony.
Do you like this post ? SHARE IT :